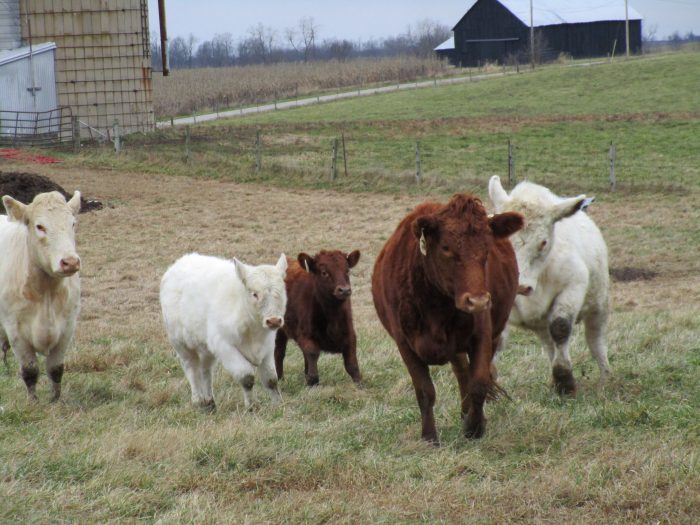 Our diversified cattle operation is designed to produce breeding stock (mommas and poppas) for other cattle herds and nutritious meat for your family. After owning both a registered Angus and Charolais we have settled on a breeding program featuring Dexter bulls and crossbred cows of Angus, Hereford, Shorthorn and Charolais parentage. Our calves are born with the hybrid vigor advantage of their mothers with the compact and convenient "family freezer" size of the Dexter breed. Our beef is naturally raised with no hormones or prophylactic antibiotics and grass fed, which is shown to be leaner, contain more healthy nutrients and be more sustainable than the "fattening" process at traditional grain fed feedlots.  Larger families may prefer to purchase either a full, 1/2 or 1/4 carcass ready for the freezer custom cut to your specifications or we offer USDA inspected individual cuts for our customers who prefer to make smaller purchases.
CRAFT BEEF
Our current price list is:

GROUND BEEF (90% lean) $5.99/LB

GROUND BEEF PATTIES (90% lean) $6.49/LB

FILET MIGNON	$20.99/LB

NEW YORK STRIP	$14.99LB

T-BONE STEAK 	$14.99/LB

RIBEYE STEAK 	$14.99/LB

SIRLOIN STEAK	$9.99/LB

FLAT IRON STEAK	$9.99/LB

FLANK STEAK	$5.99/LB

CUBED STEAK	$5.99/LB

ROUND STEAK     $5.99/LB

ROASTS (SIRLOIN TIP, RUMP) $6.99/lb

ROASTS (ARM, CHUCK) $6.49/LB

SHORT RIBS 	$5.99/LB

STEW MEAT	$6.99/lb

BRISKET 	$5.99/lb

HEART		$4.99/LB

LIVER		$4.99/LB

LENGUA (TONGUE)	$4.99/LB

SOUP BONES	$2.00/LB

OX TAIL		$2.99/LB

BRATS (CHEDDAR, BLUE RIBBON, SWISS STYLE) $5.00/Pack


1/4, 1/2 or WHOLE CARCASS $4.99/lb (hanging weight)*

*"Hanging Weight" is the weight of the carcass after the head, hide, hooves and inedible organs are removed.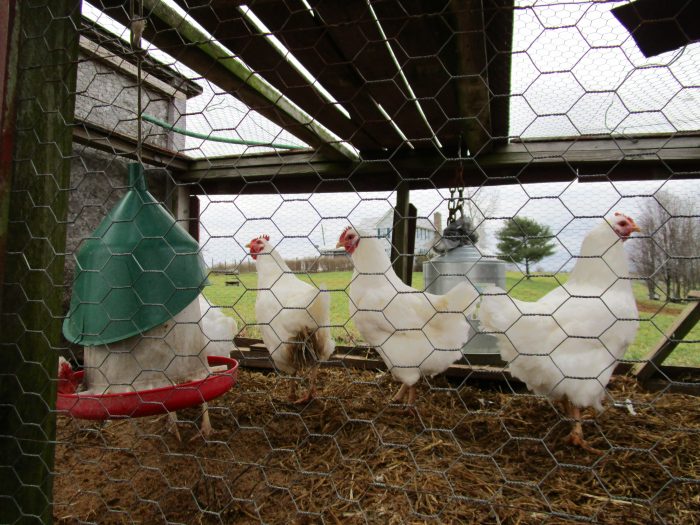 Our hens spend their life producing healthy eggs for you. We provide shelter from predators and inclement weather in our chicken house but each day they are free to wander their  pasture eating the grass, insects and seeds for which they were designed. Their diet is supplemented with a locally produced feed concentrate to insure they are receiving needed energy, vitamins and minerals required by the changing seasons. The eggs are gathered daily and packaged for you. If you have never had farm fresh eggs you are in for a special treat as you prepare fluffier omelets, pastries and casseroles for your family.
FARM FRESH EGGS
$4.00/ DOZEN
Masters Acres is happy to have a few hives of honey bees. Look forward to our pure local wildflower honey this summer.
JUST HONEY (NOTHING ADDED)
$12.00/LB